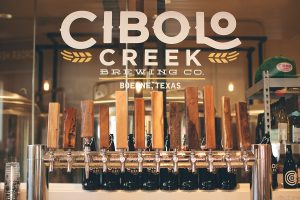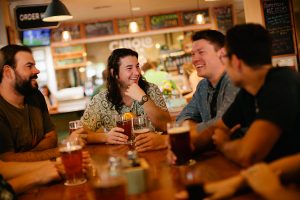 Our main beers are brewed on our 7 Barrel "Large Batch" system. For this, we like to think of our brewing philosophy as creating approachable standards; meaning, we want each brew to hold relatively true to the style it is. We try to have something for everyone and change with the seasons. In the warmers seasons you will find more refreshing and lighter brews, and in the cooler months, the brews get a littler darker and stronger. We do have a few brews that we keep on tap year-round. Our Boerne Blonde and Creekside IPA have quickly become favorites here, and who are we to argue with that!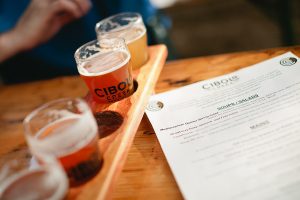 Our 1 Barrel "Small Batch" brews are always just left-of-normal. From seasonal fruit, to double IPAs, imperial stouts, saisons and sours, there's always something fun and engaging for the adventurous beer lover. We try to rotate a new "Small Batch" beer on tap each three to four weeks.
Our brew names pay homage to the local area's history, landscape, and people, as well as our historical building and location adjacent to Cibolo Creek.