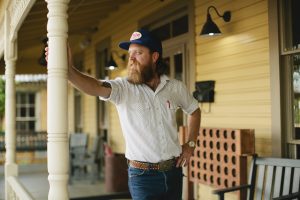 Cibolo Creek Brewing Co. is proudly owned and operated by the Mazour and Wolosin families. As residents of Boerne, we love and appreciate our community, neighbors, and our town's rich history, and hope to be part of adding to each of these. Our purpose is simple…provide a welcoming environment for family, friends, neighbors, and travelers alike. We hope our beer inspires you, our farm-sourced food fuels you, and our home provides the comforts of your own. As a family, we share a love for a good drink, a great meal, and good old fashioned conversation.
It's our pleasure to offer these to you. Cheers!
About us:
Mick and Sonja Mazour – Mick and Sonja moved to the Boerne area from San Antonio in 1994 with their three kids: Megan, Josh, and Jed. Together, Mick and Sonja helped to make the dream of CCB a reality for the whole family. You may see Mick popping in and out throughout the day, Sonja checking in on her kitchen, Jed (Josh's twin brother) and his family having dinner and drinks, Ty working on a new brew, Megan and the girls saying hi to dad, or Josh chatting with his wife Candiss. This is truly a family business, and you're sure to bump into any one of them during your visit.
Ty Wolosin – Our fearless head brewer. Ty and his wife Megan (Josh's sister) relocated to Boerne from Austin in 2014. Along with brewing, Ty also owns/operates Windy Hill Foods; a farm and distribution company specializing in providing sustainable and organic proteins and produce to restaurants from Dallas to San Antonio. Ty is in large part responsible for driving CCB's mission for providing responsibly-sourced food, as well as top-notch brews. As assistant brewer at Namaste Brewing/Kamala Brewing at the Whip In in Austin, TX, Ty and the team took home a gold at Great American Beer Festival in Colorado, and a silver at The World Beer Cup.
Josh Mazour – Josh graduated from Boerne High School in 2000. After attending college and spending years in the music industry, he and his wife, Candiss, relocated from Austin to Boerne in 2016 to join the family in building the home for CCB. As General Manager, Josh is here to provide a level of service and experience that we feel is a large part of who we are. Great food and drinks in an atmosphere that feels like your local 'Cheers' is what we do, and you can consider Josh to be your Sam Malone.